After seeing several articles about EarnCrypto, we decided to try it out and bring you a solid, impartial review.
Important
Note that every time you see an article about EarnCrypto, it will have a reference link back to the site. This is due to the fact that you can earn a few points by recruiting additional users. Therefore, we can safely say that no article that sports such a link is impartial since the obvious goal is to ensure you sign up.
Premise
This is just another survey and related task site that pays you pennies for your time. If you live in a country where a penny earned can buy you a meal, or if you otherwise have a lot of free time, then it is for you. Just like every other survey site.
Once you sign up you are given a choice of which cryptocurrency you wish to be paid in.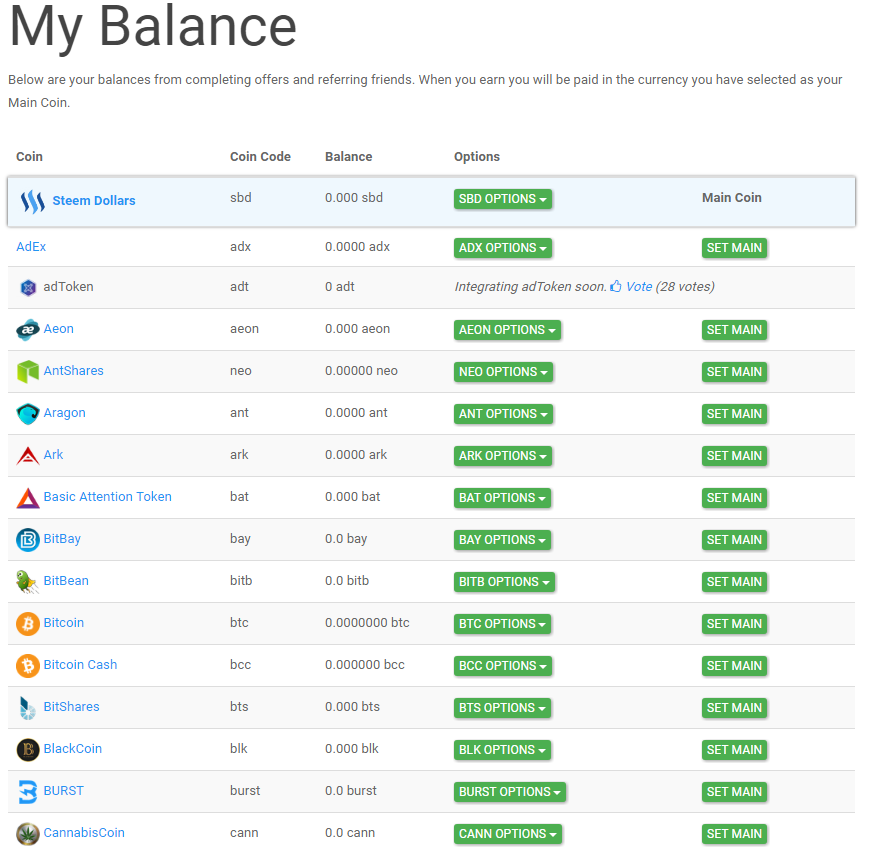 Since we're on Steemit here, we picked Steem Dollars.
Activities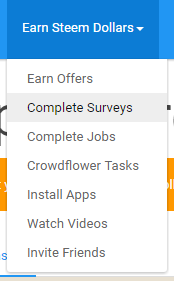 Earn Offers

This is basically taking surveys (see surveys section below) and signing up on various websites.
Complete Surveys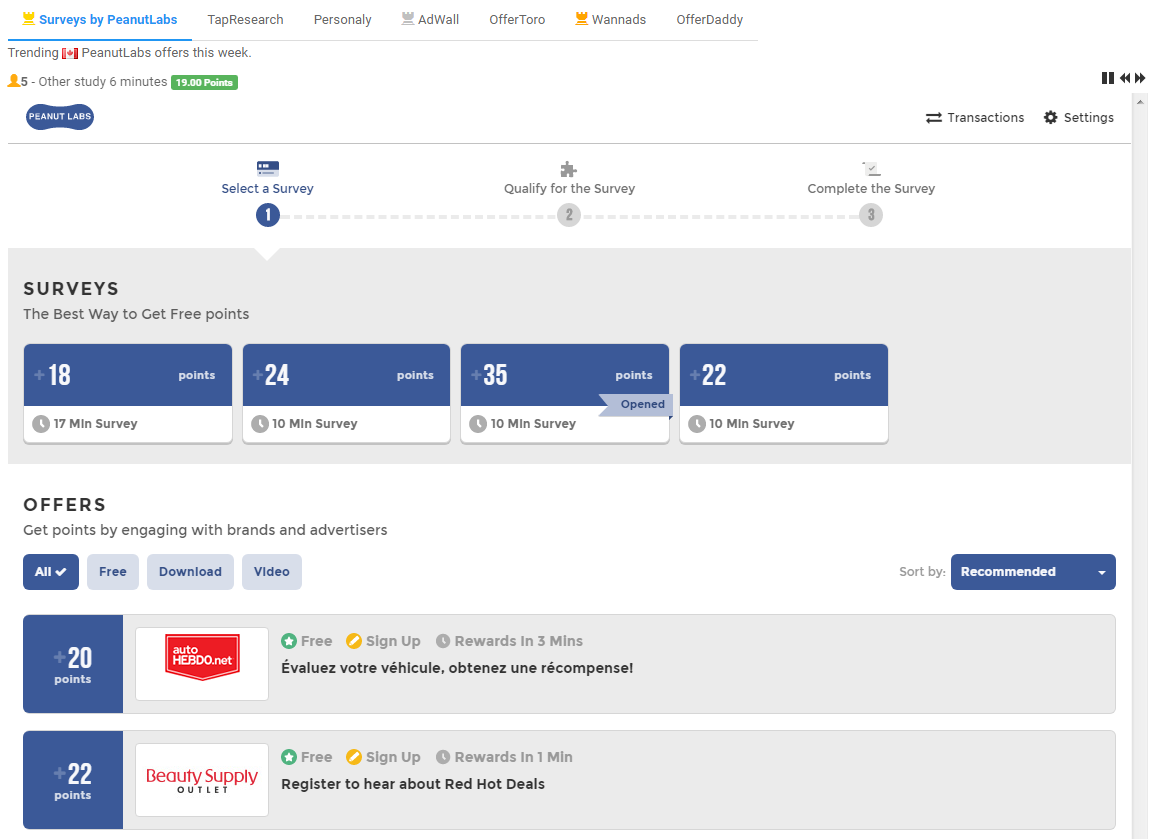 A survey takes 10 minutes to complete, on average, and will pay you 15-40 points. That's approximately 0.15 to 0.4 SBD. Surveys have a round of pre-qualifier questions since the actual purpose of any survey is to ensure that the desired demographic is participating (or, for general surveys, to align the answers to a particular demographic).
Complete Jobs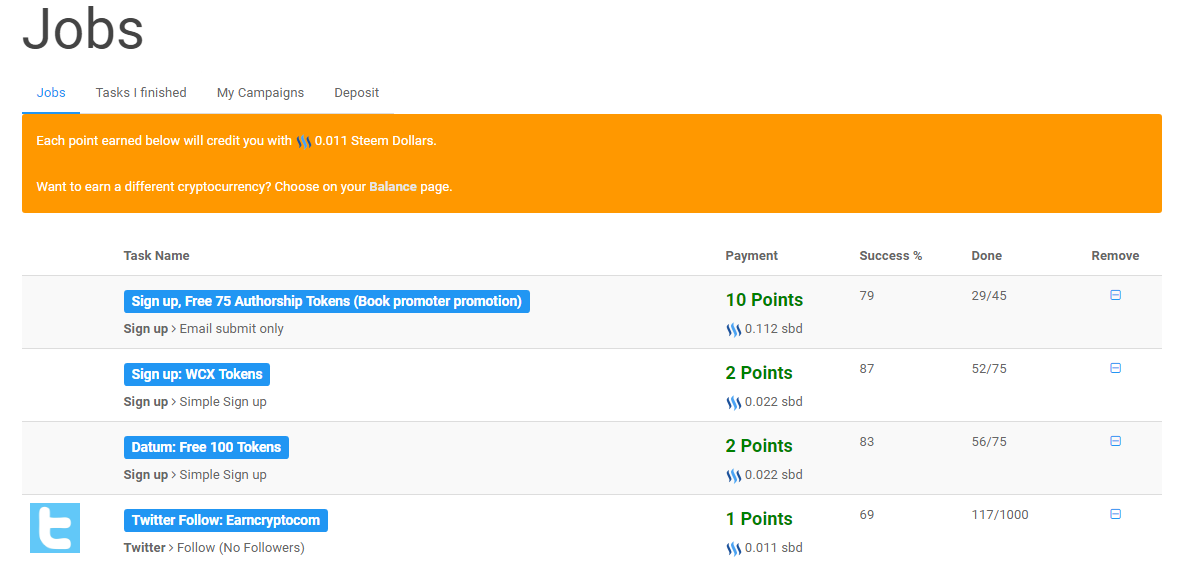 This is a snapshot of today's jobs. If you look at the first one, it's the Authorship deal. Authorship is basically an ICO put together by two guys who created a self-publishing website. The current deal there is unrelated to EarnCrypto and consists of you signing up on the site, putting in your Ethereum wallet address, and getting 75 ATS (when they launch mid-September). For every person you trick inspire to sign up, you get an additional 75 ATS.
Therefore, via EarnCrypto, you get this when clicking on the job: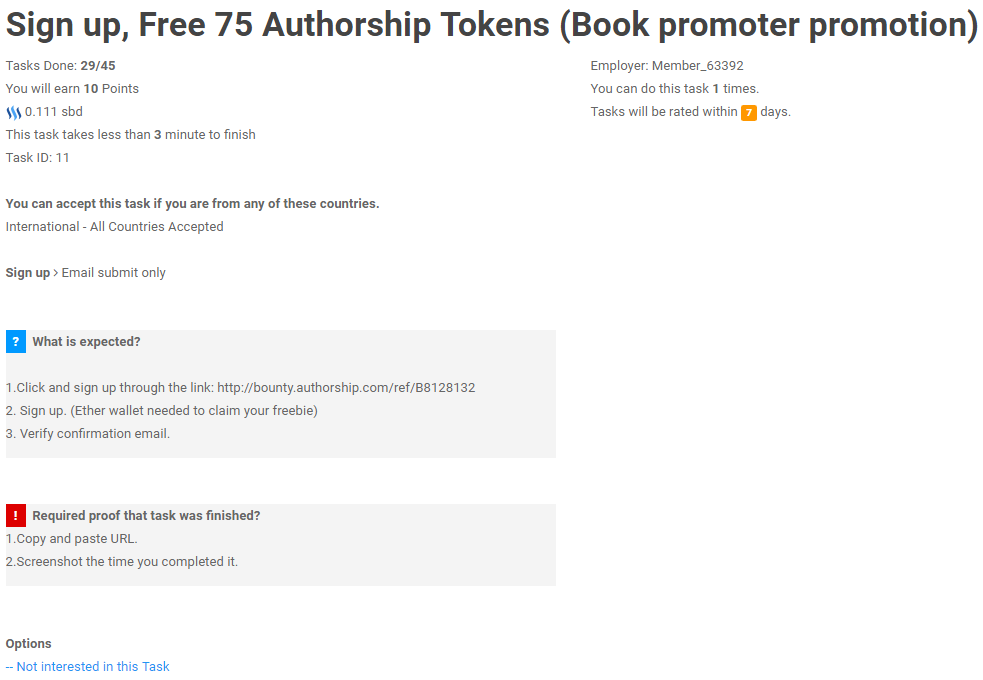 If you look carefully, the link you're to go to has their reference code. They will get 75 ATS for your sign up. They will pay you 0.111 SBD, which is less than the 75 ATS. That's how they make money off you. If you're that keen on ATS, feel free to use our referral link.
Remember, one point = one penny.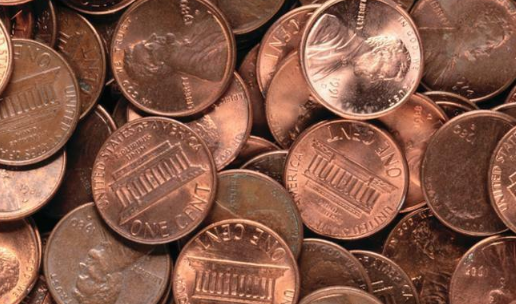 Crowdflower Tasks

To participate in this one you need to disable your adblock not only for this site but in general as the site pulls content from other sources via iframes and popups.
Install Apps
I'd recommend not doing this one unless you're using a controlled environment.
Watch Videos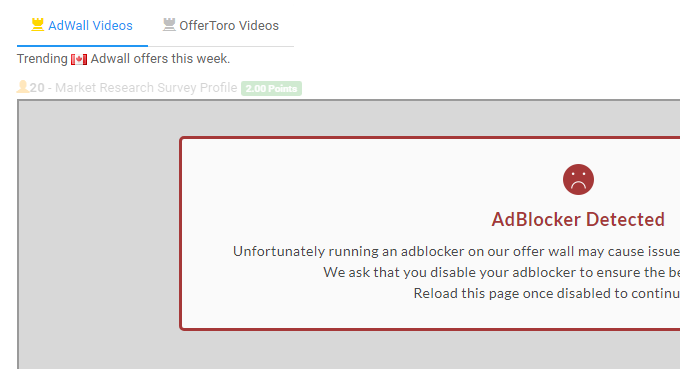 Once again, you can't have adblock installed for this. The content is actually played in an iframe, thus a different site. The videos are commercials.
Invite Friends
This is the option where you use your referral code to trick get others to join.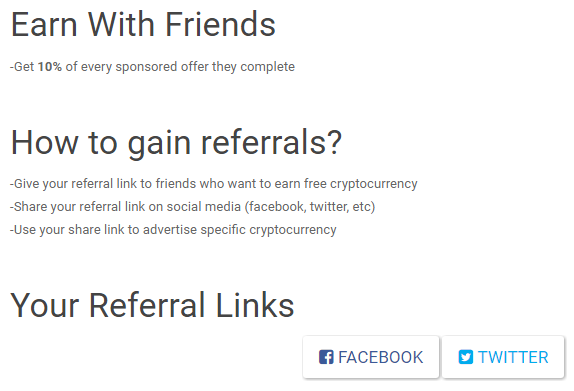 Conclusion
It's a survey site like all other survey sites and is for people who have absolutely nothing better to do with both their time and as income generation. If you live somewhere where a dollar is your daily salary, go nuts. If you're in a hospital bedridden with nothing to pass the time, go nuts. Otherwise, move on.